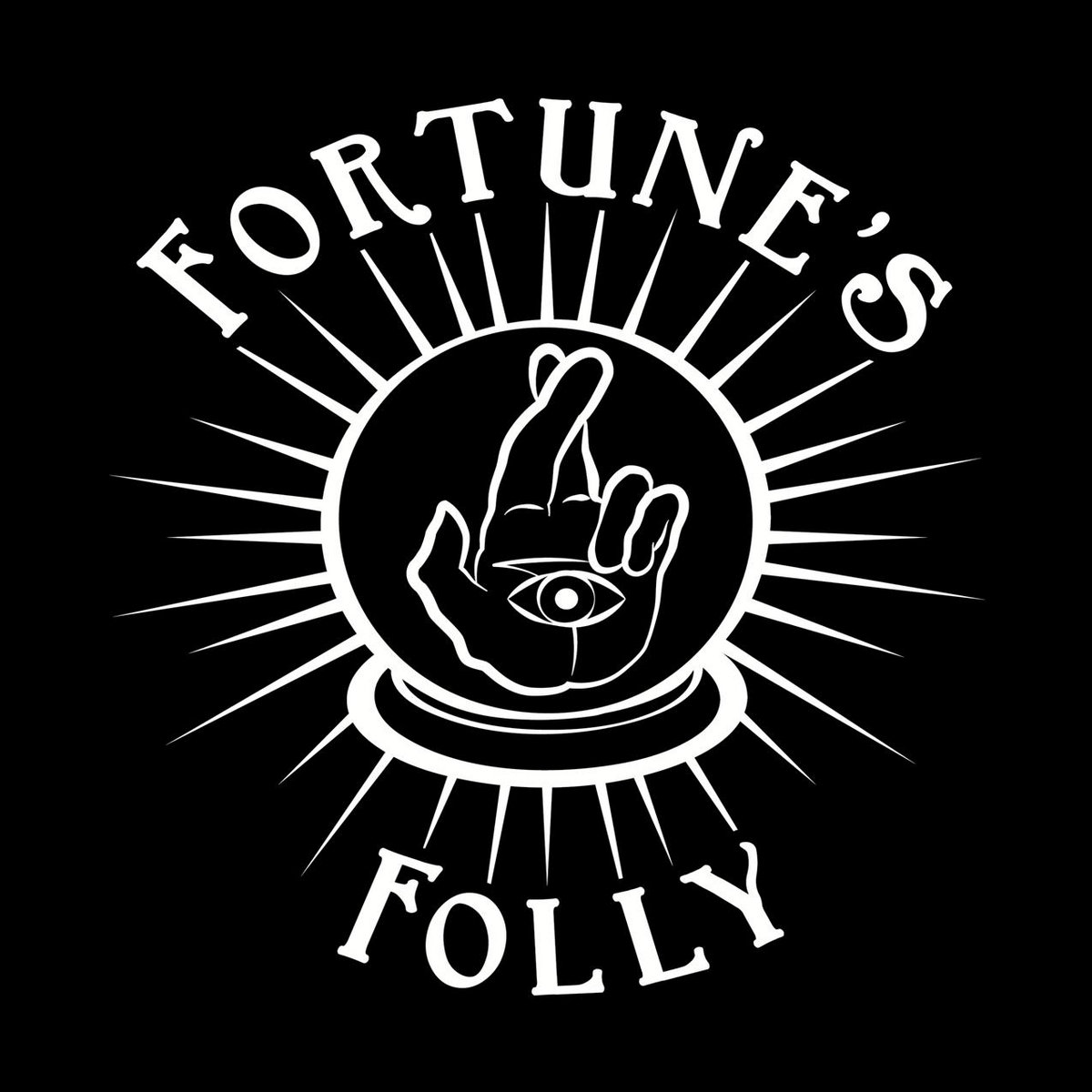 "Ms. Calysta, one of these days you'll be world famous, and I'll tell everybody I know that I got to see those gorgeous eyebrows of yours in person."
Every now and then these cool cats from a local band come into a store I work at. Being just down the street from a music studio, I get to see a lot of this. Sometimes these types come in with a shine to their eyes that will put a smile on your face. Most of them have a pretty good thing even if all they ever end up doing is play king of the bar, so I try to make time to catch their acts.
Over a patch of time I got to observe this unusually close knit group of folks who were happy to be alive and buying snacks. They made sure to mention that they were doing their favorite thing just down the road; making music.
"What are you guys called ?" I asked
Ms. Calysta took point without hesitation and stated " Fortune's Folly, we're psychedelic pop!"
Woah…stop the transaction. Nobody just goofs around with psychedelic pop, that genre takes craftsmanship and dedication. I was then handed a band sticker, a work of dark art that resides on my travel mug to this day.
Although I am one to keep my expectations in check, I had a pretty good feeling about Fortune's Folly. The time I was able to get around and see them was at Old Nick's Pub. Located on the outskirts of the Whiteaker Community of Eugene Oregon, Old Nick's is a decadent punk venue with great sound and dark atmosphere. You can spill a beer on the concrete floor, but not teeth.
I was delighted to have a brief moment with Ms. Calysta before the show started, as she has an undeniable charm to her. Subtle here, expressive there, overall she's a real hard person not to like. Fortune's Folly took the stage well after midnight. The floor had gathered with an eclectic crowd, the likes of which could have been their own center of attention anywhere else. The stage was set for a performance, and from the moment Folly began their set, you could feel something worthwhile was going on.
I would soon find out that Ms. Calysta was not just a pretty face, she was about 16 different types of amazing. She could have just straight owned it with her singing, projecting all the right notes. On top of that she added high energy one of a kind dancing, owning the stage and the crowd. It was more than a pleasant surprise to hear what a crisp, professional, polished sound this four piece band had. They performed like a well oiled machine, playing off each other's strengths with no gaps or goofs. It didn't  take too long into their set to realize that performaners this good aren't going to be local for long.
If you ever get a chance to see Fortune's Folly live, don't hesitate. When they take the stage they don't ask if you're having a good time.
They demand that you do.
http://fortunesfolly.bandcamp.com/releases